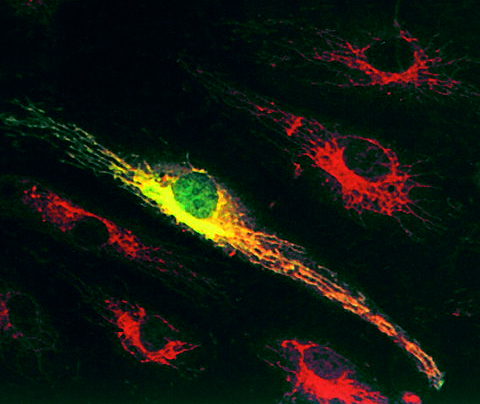 Investigators in this internationally recognized research group, which encompasses a large portion of the department's research efforts, are using biochemical molecular and genetic approaches to further understand metabolism, signaling and function of bioactive lipids in health and disease.
New and unexpected biological functions, biosynthetic pathways and receptors are being revealed for lipids and metabolites and highlights our growing understanding of their complex functions. Bioactive lipid mediators are now recognized to regulate broad swaths of physiological and pathophysiological functions, including those involved in an expanding list of diseases, including:
Allergies
Cancer
Cardiovascular diseases
Immune system disorders
Metabolic diseases
Neuropathic pain
As we expand our understanding of metabolism and the role of lipid mediators, we increase the opportunity to develop and implement novel therapeutics for a range of diseases.
Current areas of research include:
Dysregulation of lipid signaling in metabolic diseases
Role of lipids signaling in asthma and other inflammatory diseases
Basic mechanistic studies of the regulation of lipid synthesis and lipid-based signaling
Highly sensitive and specific measurement of lipids
Lipidomics and Metabolomics Core
Housed in the Department of Biochemistry and Molecular Biology, the VCU Lipidomics and Metabolomics Core (VLMC) facility provides cost-effective and quantitative lipid and small metabolite analyses for VCU Massey Cancer Center members. This state-of-the-art facility is one of only a few in the country with the experience and expertise to quantitatively measure dozens of sphingolipids and hundreds of eicosanoids from samples with extremely low abundance, such as tissue biopsies. Other quantifiable lipids include fatty acids, glycerophospholipids, sterols and sterol esters and steroid hormones.
Learn more about Lipidomics/Metabolomics at Massey Cancer Center
The facility contains the following instruments for members to use:
Tandem triple quadruple/linear ion trap mass spectrometers for quantitative measurement of a range of lipids over multiple orders of magnitude difference in abundance in a single run, including:

Two high-end AB SCIEX 4000 QTRAPs
An AB SCIEX 5500 QTRAP
An AB SCIEX 6500 QTRAP

AB SCIEX Quadrupole Time of Flight (QTOF 5600+) mass analyzer for investigative analysis of biological systems. This mass analyzer is an effective hypotheses generator, allowing the identification of perturbations in the metabolome/lipidome during the onset and progression of disease as well as with different treatments. Generated hypotheses can easily be validated in large sample cohorts in a targeted fashion using the above targeted systems.
Education
The Department of Biochemistry and Molecular Biology offers two robust, research-focused programs for graduate students.