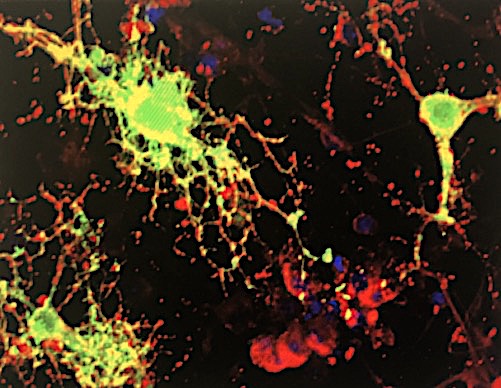 The architectural and cellular complexity of the nervous system reflects its staggering array of functions. This includes not only behavior and cognition, but also the orchestration and maintenance of vital functions and the integration of sensory signals that allow us to respond to the environment.
Neuroscience researchers in the Department of Biochemistry and Molecular Biology employ a variety of state-of-the-art techniques and models to investigate the cellular and molecular mechanisms that control nervous system formation and function under both normal and pathological conditions, with a focus on both neuronal and different glial cell populations. The ultimate goal of these studies is to provide important insights into novel treatments for nervous system disorders.
Our major areas of research include the following:
The developing and aging brain
The biology of astrocytes and their function as regulators of neuronal connectivity
Oligodendrocyte generation and myelin membrane formation
Demyelinating diseases such as multiple sclerosis
Roles of the endogenous opioid system and opioid addiction effects on brain development
Cellular and molecular mechanisms of pain control
Brain cancer biology and treatment development
Neuroinflammation
Education
The Department of Biochemistry and Molecular Biology offers two robust, research-focused programs for graduate students.
Faculty are also active participants in research at VCU Massey Cancer Center and in the School of Medicine's multidisciplinary neuroscience Ph.D. program.